RSS Feed from We Are Social
Facebook hit with $5 billion fine
Facebook has been hit with a whopping $5 billion fine by the US Federal Trade Commission for its role in the Cambridge Analytica scandal. While it's the largest fine ever against a tech company, Facebook pulled in $15bn of revenue in the first three months of 2019 alone so it's not going to break the bank. The company has also been ordered to reappraise the manner in which it handles user data but will remain free to share data with third parties. Unsurprisingly, despite the size of the fine, many critics say the sanctions have not gone far enough.
Facebook boosts monetisation offerings for creators
Facebook is helping its creators make more cash with the aim of enticing them away from rival platforms. The social media giant has announced a number of new monetisation options, including more paid groups, ad placement options, and packs of Stars that viewers can buy and send as tips during live streams. These will boost its existing offering, which includes features like Fan Subscriptions – a $4.99-a-month digital tip jar that gets fans exclusive content. It's also made updates to backend tools like Brand Collabs Manager and Creator Studio to make page management easier.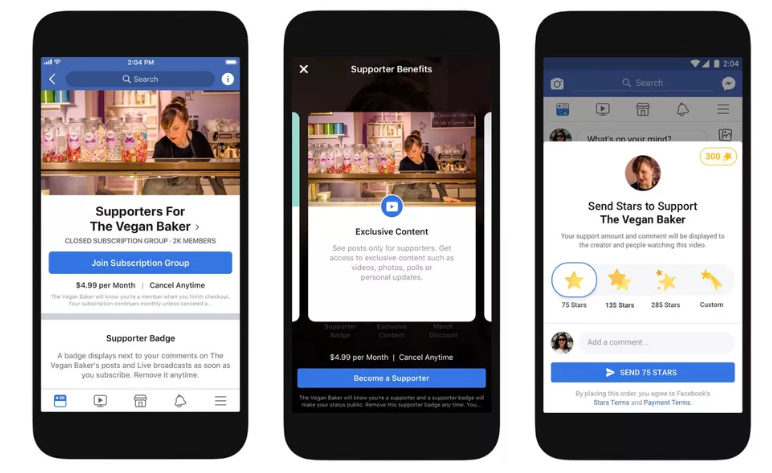 Facebook makes ad targeting more transparent
Facebook is making ad targeting more transparent with some new changes. Now, people will be provided with the reasoning behind why they are being shown specific ads beyond a demographic match or internet history, such as their specific interests and categories. The platform is also making it more obvious to see when a business is using your personal information to target you. Users will now be presented with a tab with two sections; one detailing advertisers who uploaded a list with a user's information, and advertised to it and another with a list of businesses who uploaded and shared a list with a user's information. As part of this, Facebook said it will "highlight controls you can use to easily adjust your experience."
Snap wins back investor confidence
Lots of high fives and sighs of relief from Snap last week. It's had a rough ride since its 2017 IPO but is now pretty close to its $17 debut price from March 2017. While that may not sound particularly impressive on the face of it, it marks a turnaround for the company after it suffered user losses and a pretty dire share price of $4.99 back in December. Its renewed focus on younger users and monetisation offerings are paying off – hopefully, this marks a fresh start and more success for the app.
New Creator Shows are coming to Snapchat
Snap has announced new Creator Shows on Discover featuring some big names such as Serena Williams and Arnold Schwarzenegger, and creators like Emma Chamberlain and Loren Grey. The shows will be three- to five minutes long, with eight to 10 episodes per season. The shows will be first-person in vertical video, with themes like beauty, fitness, dance and fashion. It'll be a new format addition to Snapchat Shows, which the company says tripled in time viewers spent watching every day over the last year.
YouTube adds more ways for creators to make money
It's not just Facebook which is helping its creators make some extra cash this week. YouTube has announced a wave of new direct monetisation features – including more subscription options, additional merchandise partners, and a new way to receive tips during live streams – as the platform seeks to become less reliant on advertising deals. Of its existing money-making features, YouTube has reported that more than 90,000 channels now use its Super Chat feature, with some streams pulling in more than $400 per minute.
LinkedIn gives its Campaign Manager a boost
LinkedIn has added three new objectives to its recently redesigned Campaign Manager – brand awareness, website conversions and job applicants – aimed at making it easier for marketers to achieve key results and better align social posts with campaign objectives. So far, the platform has reported a 67 per cent lift in customer satisfaction, so it must be doing something right.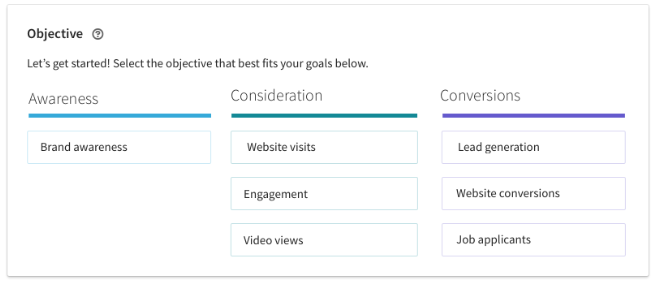 Pinterest rolls out new video capabilities
Pinterest has added a suite of new video capabilities for brands, including the ability to schedule video content in advance via the new Pin Scheduler tool. Along with the new scheduling tool, brands now have access to an updated video uploader, a new tab within their profiles dedicated to videos, and 'lifetime view' video analytics – to show how content is performing over time. According to Pinterest, videos on the platform have a longer lifespan as content tends to resurface over time.
TikTok rewards users who refer a friend
TikTok has launched TikTok Rewards, a new 'refer-a-friend' growth strategy which offers users points for each referral that leads to a download. They can then redeem these points for vouchers to their favourite stores, including a $5 Domino's gift card for 1000 TikTok points and a $10 Starbucks gift card for 2000 TikTok points. However, it's currently unclear how many points a user will collect if they refer someone to the app. The move follows a big marketing push by the platform this year which, according to The Wall Street Journal, has reportedly already seen it spend nearly $1 billion on advertising.
Google tests a new social network, again
Following the closure of its Google+ network for non-business users earlier this year, Google has started an invitation-only test of a social networking app which aims to bring people together in the real world. Shoelace, which is piloting in New York, offers users suggestions on nearby events which they might be interested in, to give them reasons to meet up with other users in real life. The test comes as parent company, Alphabet works to diversify its revenue beyond digital advertising.
Diesel celebrates losing followers after Pride activation
After it released its Pride-themed collection and posted about LGBTQ+ Pride month on social media, fashion brand Diesel received a number of homophobic comments and apparently lost 14,000 Instagram followers. However, rather than panicking or shying away from the community it was celebrating, the brand published a post in the run-up to London Pride (6th July) which celebrated its lost followers.
Commenting on the departure of its followers, a Diesel spokesperson said: "Diesel has always been a supporter of the community. And even if we like to think that our Instagram community shares the same values, after one week and a lot of surprising homophobic comments, we discovered we lost 14,000 followers because of our content that covered the history of the LGBTQ+ and showed the brand's support. While other brands would see this as a reason to worry, Diesel decided to celebrate the followers' departure. Because followers are important. But love is more important."
The post We Are Social's Monday Mashup #452 appeared first on We Are Social.
As you may have read in Mumbrella Asia and Campaign Brief, we've officially launched in Japan. Here, our Managing Director of We Are Social Tokyo Masayuki Tono, shares his view on the opportunities this exciting new market has to offer.
From uninhabited islands and remote villages, to the busy streets and sparkling lights of Shinjuku, Japan is a country of opposites and extremes. This expands beyond the country's landscape into its pop-culture, its art and, of course, its media (especially on social).
While working in Japan's advertising industry, I've witnessed some dramatic changes in client expectations in recent years. Quality over quantity – reaching smaller, more niche groups of consumers – has become the marker of success when it comes to the audiences brands are looking to connect with. The evolution of the internet and its culture has brought concerns over how brands are discussed externally and, in particular, over how they engage with and respond to sensitive issues within society.
Japanese consumers have also become wiser to traditional marketing tactics. They are no longer fooled by glossy, colourful adverts selling empty promises. Instead, they are opting for trustworthy products, reading reviews and asking for recommendations.
As such, it's not easy to stand out in Japan today. But that only makes our challenge even more exciting as we open We Are Social Tokyo, the fourteenth international office in the group.
The new opening builds on the previous launches of We Are Social Shanghai, Beijing and Hong Kong over the last few years, all of which has helped to solidify our presence in the region and grow our collective headcount to over 200 people.
The move into Tokyo now gives our group a presence in both the largest (China) and second largest (Japan) economies in APAC, and is also the next step in our global strategy to offer our clients on-the-ground insights and access to all major markets. Through this, we aim to help brands across the region to establish and grow their presence, as they help us to do the same.
If you want to take part in this adventure with us, get in touch at hello@wearesocial.net.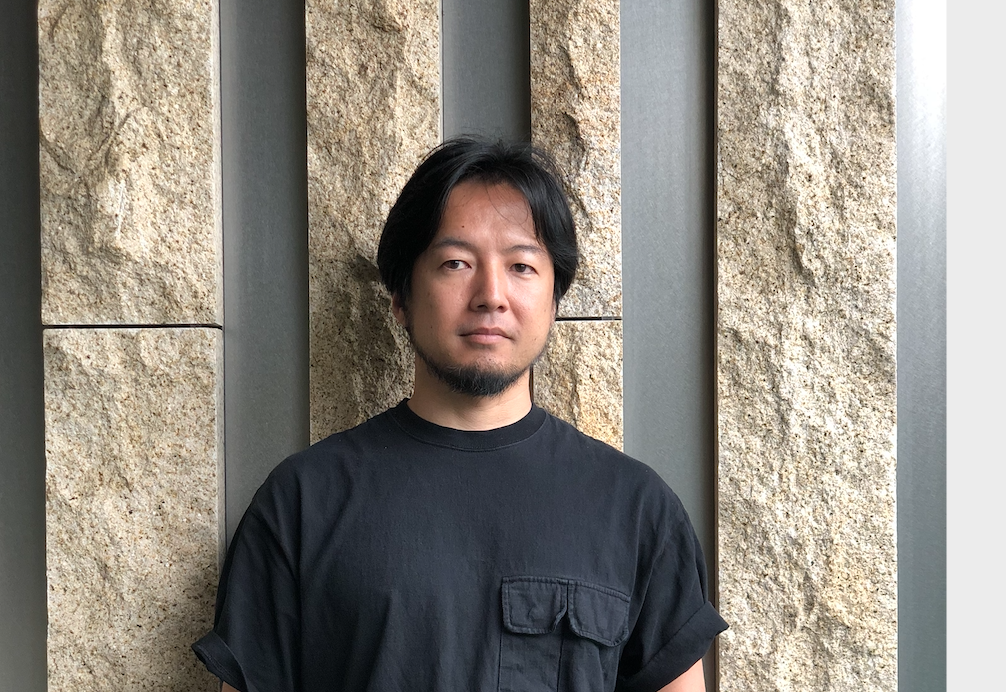 Masayuki Tono is Managing Director of We Are Social Tokyo and reports into North Asia Regional Managing Director, Pete Lin.
The post We are in Tokyo! appeared first on We Are Social.