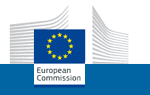 Digital Single Market
Newsletter 28/10/2016

In this issue – October 2016
Latest news
EVENT REPORTS — 25 October 2016
6th EU-Japan Symposium on ICT Research and Innovation
5G, Internet of Things, Cloud and Big Data were the main topics of the EU-Japan ICT Research and Innovation Symposium. During the two days of the event, European Commission and Japanese officials together with ICT experts involved in research and innovation projects funded by European and Japanese authorities had the opportunity to exchange views on the topics and establish direct scientific links between these two regions of the world.
Read more…
NEWS ARTICLE — 26 October 2016
Finalists of the European Broadband Awards 2016
A total of 66 projects applied for the European Broadband Award 2016 from all over Europe. After thorough assessment and extensive discussions, the jury consisting of five European broadband experts, selected 16 finalists. The five winners will be announced by G.H.Oettinger, Commissioner for Digital Economy and Society, on the 14th November at the Award Ceremony during the "B-DAY: Going Giga" conference.
Read more…
Calendar
NEWS ARTICLE — 25 October 2016
B-DAY: Going Giga Conference, 14-15 Nov in Brussels
The B-Day: Going Giga conference is the first major opportunity to have questions answered and discussed at European level after the European strategy for a Gigabit society and the legislative proposals for a telecom review. Commissioner Oettinger and Director-General Roberto Viola will be keynote speakers at the event. The Commissioner will also award the five winners of the European Broadband Awards 2016.
Read more…
EVENTS — 8 November 2016 – Hotel Renaissance, Rue du Parnasse 19, 1050 Brussels
eGovernment as a window of opportunity for the local level
Ale municipality and the city of Gothenburg invite you to a seminar followed by parallel workshops in Brussels on Tuesday 8th November to discuss how local governments can integrate digital technologies in the public administration.
Read more…
EVENTS — 18 – 20 November 2016 – Oude Boteringestraat 19, 9712 GC Groningen
EIT Health VentureLab Weekend
EIT Health VentureLab Weekend is a 3-day-long event where aspiring entrepreneurs in healthcare, healthy ageing and medical business can find out if their startup ideas are viable. Apply before 1 November 2016.
Read more…
EVENTS — 30 November – 2 December 2016 – Ciudad Politecnica de la Innovacion. Universitat Politecnica de Valencia. Ingeniero Fausto Elio Street. 46022 Valencia, SPAIN
Big Data Value Association Valencia Summit | Big Data driving business
The Summit of the Big Data Value Association (BDVA) to be held in Valencia, Spain from 30 Nov to 2 Dec 2016, is a key occasion to meet and engage with Big Data players in Europe.
Read more…
EVENTS — 8 – 9 December 2016 – Albert Borschette Congress Center CCAB, 36 rue Froissard, Brussels, Belgium
Digitising European Industry Working Groups Meeting
The second working groups meeting is a follow up of the first roundtable on the Digitising European Industry initiative, which took place on 20 September 2016 as well as first working groups meeting on 20 and 21 October 2016.
Read more…
Press releases
PRESS RELEASE — 26 October 2016
The adoption of a directive on the accessibility of the sector bodies' websites and mobile apps
On 26 October 2016 the European Parliament approved the directive on making the websites and mobile apps of public sector bodies more accessible. This means that people with disabilities – especially persons with vision or hearing impairments – will have better access to the websites and mobile applications of public services.
Read more…
Funding opportunities
NEWS ARTICLE — 27 October 2016
Last news on call "Startup Europe for Growth and Innovation Radar"
The call (ICT-32-2017) will open on 8 December 2016 to 25 April 2017, with a total budget of 12 million Euros. Building on "Startup Europe" and "Innovation Radar" initiatives, the call aims at funding projects to help established startups and prospective tech entrepreneurs to grow and achieve market success and raise broader awareness of high potential innovators in Europe from EU-funded ICT projects.
Read more…
Audiovisual
AUDIOVISUAL — 25 October 2016
Digital solutions for heart failure management
This video by the EU-funded HEARTEN project describes their innovative mobile platform that will allow patients suffering from heart failure to be managed and linked with healthcare professionals, caregivers, their families, physical activity experts and nutritionists; all of this, just by using their smartphones.
Read more…