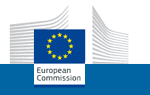 Digital Agenda for Europe
Newsletter – 11 December 2015
Press releases
PRESS RELEASE — 9 December 2015
Commission takes first steps to broaden access to online content and outlines its vision to modernise EU copyright rules
Delivering on its Digital Single Market strategy, the Commission has presented a proposal to allow Europeans to travel with their online content and an action plan to modernise EU copyright rules.
Read more…
PRESS RELEASE — 8 December 2015
Commission welcomes agreement to make EU online environment more secure
Negotiators of the European Parliament, the Council and the Commission have agreed on the first EU-wide legislation on cybersecurity.
Read more…
Digibytes
DIGIBYTES — 11 December 2015
Commission and EU ministers discuss digital skills and review of EU telecoms rules
The EU ministers are discussing the accessibility of public sector information online and EU telecoms framework in the Telecoms Council today.
Read more…
DIGIBYTES — 11 December 2015
EU-funded films battle it out to win European Film Awards this Saturday
Sixteen films that have received EU funding are competing for the European Film Academy (EFA) awards, including all six nominees for Best European Film.
Read more…
Latest news
NEWS ARTICLE — 11 December 2015
Open letter from the European Union's Digital Champions to Member States
The Digital Champions call upon Ministers of the EU Member States to tackle the cross-cutting issue of the digital skills gap in the face of a fast-changing world and the rapid digitisation of Europe.
Read more…
Calendar
EVENT — 25 February 2016 – Brussels, Belgium
Save-the-date: Digital4EU Stakeholder Forum
The next #Digital4EU stakeholder forum will discuss the progress made achieving the Digital Single Market. It is a one-day event organised by the European Commission.
Read more…
Consultations
CONSULTATION — 7 December 2015
Public stakeholder consultation on next phase of EU-US cooperation in eHealth/Health IT
The European Commission's DG CONNECT and the United States Department of Health and Human Services (HHS) have jointly updated a Roadmap that guides European and US cooperation on eHealth (also called Health Information Technologies*). Please have your say on the draft Roadmap.
Read more…
Publications
REPORTS AND STUDIES — 8 December 2015
A study on Audiovisual Media Services – Review of Regulatory Bodies Independence
This study gives an overview on the independence and efficiency of the Audiovisual Media Services Regulatory Authorities.
Read more…
Blog posts
NEWS ARTICLE — 1 December 2015
New standard for smart appliances in the smart home
Roberto Viola, Director General of the European Commission Directorate General for Communications Networks, Content and Technology (DG CONNECT) talks about SAREF, a new European standard for smart appliances that has just been launched.
Read more…