The Official Newsletter for the Media Ecology Association
2020 Call for Nominations for MEA Board
Candidates to Stand for Election to the MEA Board of Directors
It's time to begin thinking about board nominations for the upcoming 2020 slate of new board members.
The Media Ecology Association's Board of Directors consists of 12 members elected by the Association's membership. The term of office is three years. Each year, three to four positions on the MEA's Board of Directors come up for election/re-election, and you may nominate a member, or volunteer yourself as a nominee. You do not need to have prior board experience (of any type) to be nominated and elected to the board.
There are three elected positions to be filled this year:
Member-at-Large: This position replaces Stephanie Bennett and will run for three years from 2020 until 2022. Members at large help to promote the activities of the association, assist in the MEA's legal and fiduciary matters, help to establish policies and direction and review programs which promote the aims of the Association, and help to recruit officer candidates for succession planning.

Newsletter Editor: This is a yearly elected position currently held by Scott Church. The term is for one year and begins January 2020. Besides the duties listed above for the members-at-large, the Newsletter Editor compiles, edits and disseminates the association's newsletter, In Medias Res.
Recording Secretary: This is a yearly elected position currently held by Cathy Adams. The term is for one year and begins January 2020. Besides the duties listed above for the members-at-large, the Recording secretary records, collects and disseminates the discussions, activities and reports of the MEA board meetings.
Nominees must be members in good standing of the MEA, and will be asked at a later time to provide a brief (100-150 word) statement about themselves and their interest in the MEA for inclusion with the ballots. The election will take place in October 2019, with the term of office beginning in January 2020.
Submit nominations or self-nominations for election to the MEA Board of Directors to Ed Tywoniak at: tywoniak@stmarys-ca.edu.
More information regarding board positions may be found at the MEA website at media-ecology.org.
MEA Panel at This Month's ICA Convention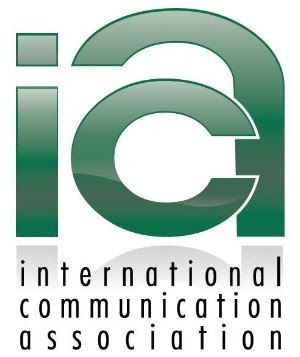 We are pleased to announce that the MEA has a panel at this month's ICA convention in Washington DC!
Please click the following link to see details and read the abstracts for each presentation:https://media-ecology.wildapricot.org/MEA-@-ICA
Here is the information about the official MEA panel at ICA:
Media Ecology Within, Across, and Beyond Boundaries
Panel organized and chaired by Thom Gencarelli, Manhattan College
Sunday, May 26, 2019
9:30–10:45 AM, DuPont (Washington Hilton, Terrace Level)
"Crossing the Generational Divide: Digital Technology as a Bridge"
Brecken Chinn, Generations Communication Centers

Pablo Bley, incubator.org

Zack Brooks, Generations Communication Centers

LaToya Hinton, University of Arizona

Yuxi Liu, The George Washington University

Yang Liu, University of Arizona
"Synecdoche, Aesthetics, and the Sublime Online: Or, What's a Religious Internet Meme?"
Scott Haden Church, Brigham Young University

Gavin Feller, Southern Utah University
"Rethinking and Restricting 'Free' Speech: New Media and their 'Clear & Present Danger' to Democracy"
Sam Lehman-Wilzig, Bar-Ilan University
"Social Networks Beyond Boundaries: How the Brain is Guided in the Contemporary Era and its Impact on Human Behavior"
María-Teresa Nicolas-Gavilan, Universidad Panamericana, Campus México

María-de-los-Ángeles Padilla-Lavín, Universidad Panamericana, Campus México

Laura Trujillo-Liñán, Universidad Panamericana, Campus México
"Shifting Boundaries: Reconceptualizing Agency for the Social Media Environment"
Judith E. Rosenbaum, University of Maine
Other Presentations by MEA Members at ICA
PRECONFERENCE: #Communicationsowhite: Discipline, Scholarship, and the Media (May 24, 2019, 10:15-11:30 am)
Carolin Aronis, Colorado State University, USA, Disabled Voices
PANEL: Witnessing, Advocating, Memorializing: Religious and Secular (May 25, 2019, 8:00-9:15 am)
Carolin Aronis, Colorado State University, USA

 

Oaklawn (Washington Hilton, Lobby Level)
Interactive Poster Session: Philosophy, Theory and Critique (May 26, 2019, 5:00-6:15 pm)
Carolin Aronis, Colorado State University, USA, Communication as Travel: The Genre of Letters to the Dead in Public Media
International Terrace (Interactive Posters) (Washington Hilton, Terrace Level)
Panel: Theorizing Modes and Uses of Contemporary Scopic Technologies: Aero-Visuality, Immersiveness, and Multi-Layered Visual Realities (May 27, 2019, 3:30-4:45 pm)
Julia M. Hildebrand, Communication, Drexel U, Philadelphia, Pennsylvania, UNITED STATES, Seeing Like a Consumer Drone
Oaklawn (Washington Hilton, Lobby Level)

For those of you presenting on this panel, please take pictures and send them to us to post in a future newsletter. If you talk about your presentation or the conference on social media, make sure to use the hashtags #MediaEcology or #ICA19.
If you are presenting at ICA and were not included on this panel, please let us know. If you are presenting, please send us photos, abstracts, or blurbs from your presentation so we can highlight them in another newsletter. 
MEA 2019 Convention
We are looking forward to seeing you next month at the MEA Annual Convention in Toronto! Click here for the convention website to learn more details.
Upcoming Summit at Berkeley
The International Society for the Study of Information (IS4SI) will be holding its 2019 Summit / Conference at U C Berkeley this coming summer — June 2-6 2019. IS4SI has a wide international membership both from Europe and Asia and for the first time it will be holding its biennial Summit in the US. This year's theme of the Summit: "Where is the I in AI and the meaning in information" is intended to encourage discussion of some of the most fundamental questions of both information technology and human communication and knowledge.
The summit will include a number of subthemes and mini-conferences covering diverse topics related to the information sciences. One of the mini-conferences will be of special interest to Media Ecologists titled Future of the Global InfoSphere, organized by Robert K. Logan and Ed Tywoniak, and featuring noted cosmologist Brian Swimme.
To apply for the conference, go to https://is4si2019.com/. Proposals should include a title and brief abstract.
Following is a brief description of the Future of the Global InfoSphere session hosted by Logan and Tywoniak. Many scholars have predicted the emergence of an autonomously adaptive global intelligence, whether by design or just incidental to our rush to adopt information technologies of ever-greater power and autonomy. They take seriously the possibility that our technological advances could produce a sort of worldwide IT super-organism or global mind, as this network of intelligent systems becomes increasingly interlinked and autonomous. Variations on this theme have been echoed in discussions of a possible computational "singularity" and in speculations about the growth of a global pan human "noosphere."
These all-too-near possibilities raise many interesting and pressing questions that we hope to explore in this mini conference within IS4SI 2019. We encourage the submission of presentations that address the possible emergence of an information-based super organism/global brain and how this challenges us to rethink the concepts of both information and cognition.
Recent Accomplishments from MEA Member, Lance Strate
Gave the 10th Annual Bernard B. Gilligan Memorial Address at Fordham University, entitled «Making the American Revolution Relevant Again: Reflections on Lin-Manuel Miranda's Hamilton»
Provided a video presentation for the 1st Congresso Ibero-Americano Sobre Ecologia Dos Meios, entitled «Media Ecology as an Approach to Understanding the Human Condition,» a half hour summary of my book, which can be accessed on YouTube 

https://youtu.be/Vz9zYJcHZ1k

Received the Distinguished Research Fellow Award from the Eastern Communication Association at their annual meeting.
Congratulations, Lance!
Remember to Donate to MEA Through Amazon Smile
AmazonSmile is a website operated by Amazon with the same products, prices, and shopping features as Amazon.com. The difference is that when you shop on AmazonSmile, the AmazonSmile Foundation will donate 0.5% of the purchase price of eligible products to the charitable organization of your choice.»
To use it, go to smile.amazon.com and sign in as you usually do. Directly under the search bar, you will find a pull-down for supported charities. 
Call for newsletter content
If you are a registered member of MEA and would like to submit news to In Media Res, the official monthly newsletter of the Media Ecology Association, please click here for the submission form. 
We are looking for news that is relevant to the members of MEA. This might include member achievements (i.e., journal publications, books, creative works, etc.), awards received,upcoming relevant conferences, recent books that MEA members should be aware of, web content that might interest MEA members, news about upcoming EME issues, calls for submissions, etc.
The deadline for submissions to be included in the next month's newsletter is the 28th of every month at 5pm EST.